Wow, it's been far too long since the last "I Thought It Would Be Zombies…"update, but progress marches forward, driven entirely by the enthusiasm and support of an incredible Steem and Fundition community!
---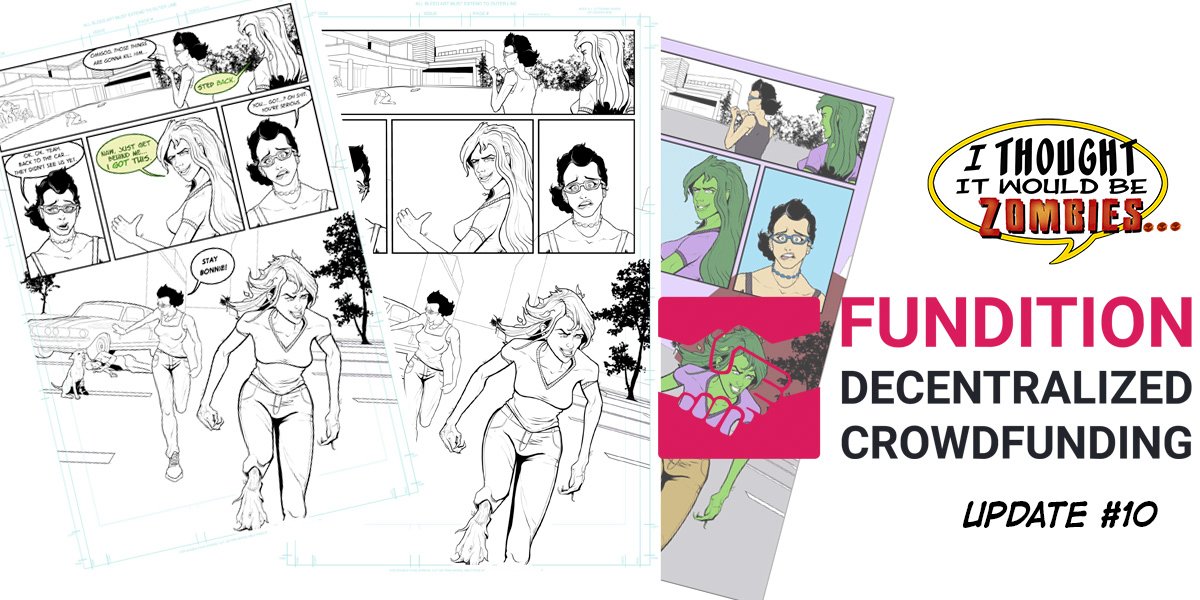 ---
If this is the first of my updates you've come across then welcome to you! Here's a quick cheat sheet. For you veterans and quick learners feel free to skip ahead and I'll see you in the comment section!
"I Thought It Would Be Zombies…" is an independent comic book created and in production by yours truly, Bryan "the Imp" Imhoff. It follows a ragtag band of survivors through the aftermath of a "magical apocalypse," both humorous and horrific; beautiful and terrifying.
Fundition is the first dedicated crowdfunding platform built on the Steem blockchain. Supporters can back projects with direct contributions of cryptocurrency, or by simply "liking" the posted content! On the Steem blockchain, your votes have value, and Fundition is designed to tally this value over the course of an extended campaign.
"I Thought It Would Be Zombies…" is utilizing the Fundition platform as its source of funding, so friends and fans can earn rewards simply by upvoting update posts like this one over the course of the months to come!
---
The week started off great as my heart was warmed at the sight of "I Thought It Would Be Zombies…" being featured on Fundition's official social media outlets such as this snippet from their Facebook page.
---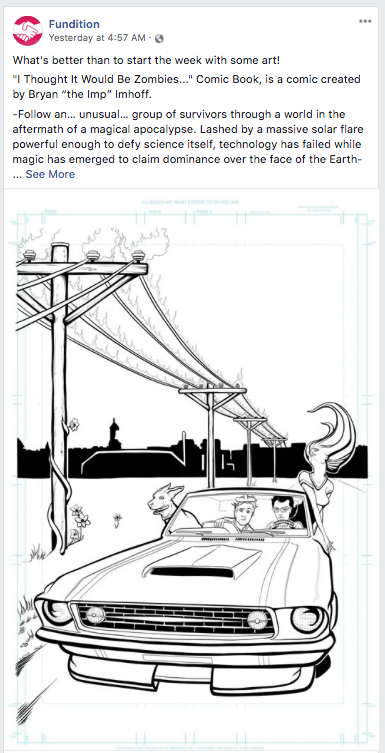 ---
Thanks so much for the shoutout and extra spotlight Fundition team! It means the world and is greatly appreciated!
Work continues on much of the same art that has already been previewed, as well as a couple other pages in this sequence that I'll begin highlighting in more detail soon.But at long last page #17 shown here is finally "fully"pencilled and inked. I put fully in quotations only because I have noticed a couple minor errors and a few spots I'll be touching up during the coloring process. I haven't broken away to participate at all in all of the #Inktoberfun… so this is as close as it's going to get for me!
---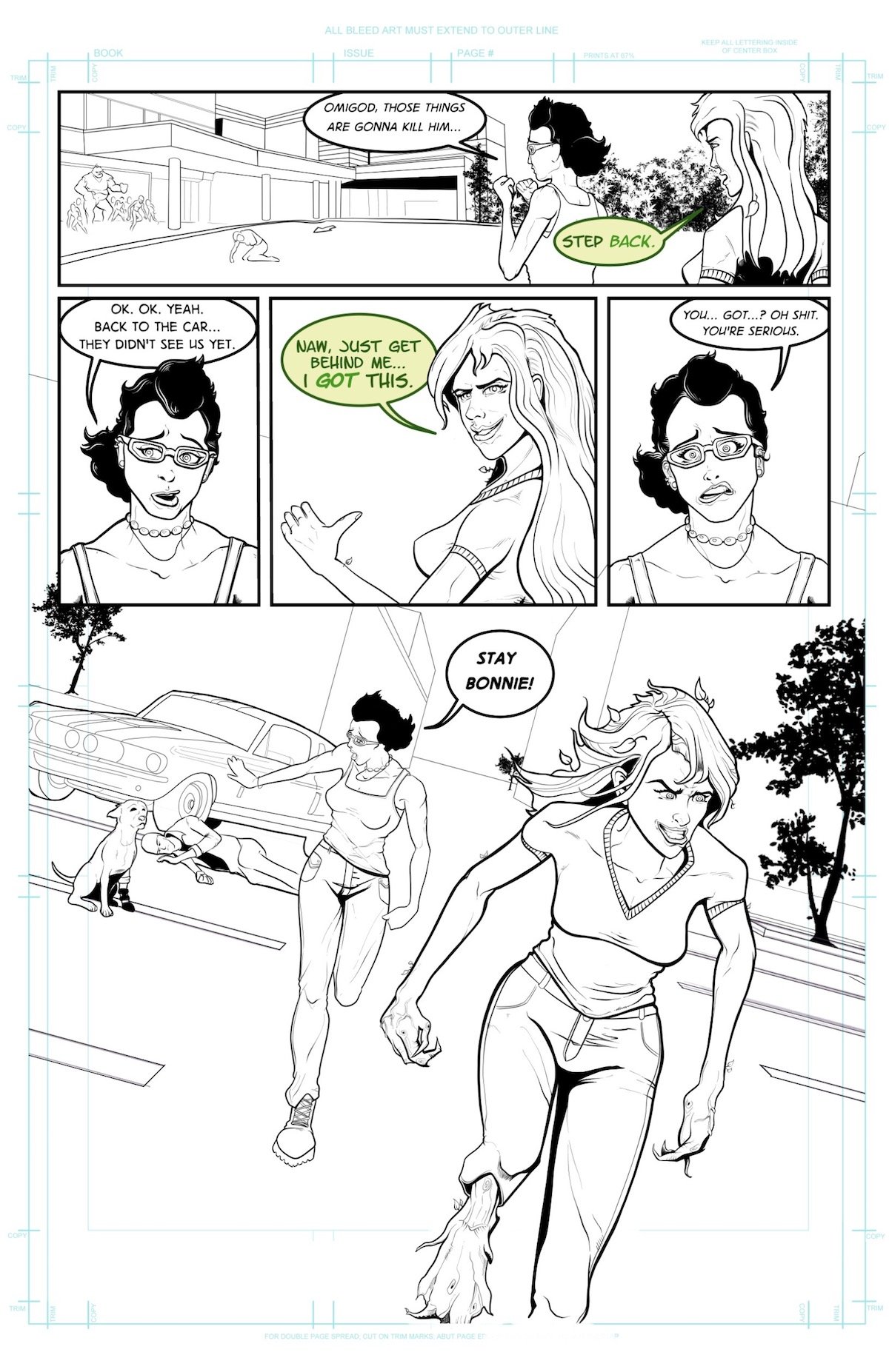 ---
I'm moving on to the coloring process, starting with laying down a full layer of "flats," a technique I discussed a bit and demoed in a prior video post.Alas, my iPad was running low on battery and is taking a much needed rest as I write this post. Speaking of… in just a week a new version of my beloved iPad Pro may be set to launch. I'll be watching eagerly and you may hear my squeals of joy around the world if I'm able to obtain a significant upgrade in the near future. It would be great to have a bit more horsepower pushing these pages around!
---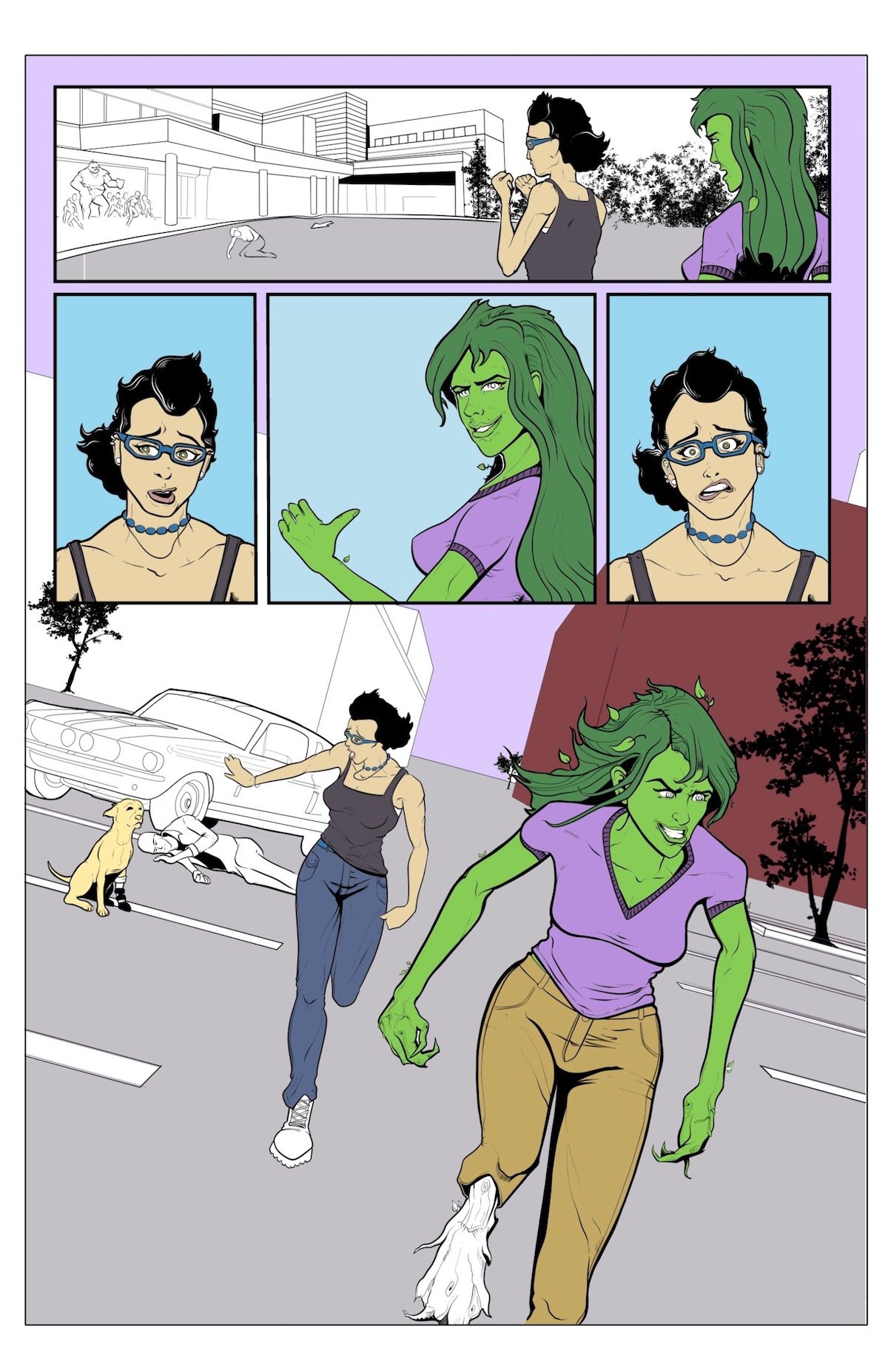 ---
The official Fundition site is undergoing some growing pains and is currently not calculating all donations correctly in the interface. I've been in touch with their incredibly helpful team and found out a major update will occur in a matter of days to resolve these issues and potentially bring some great new features. Temporarily the official fundraising tally is therefore showing a "little light" on the Fundition site, but suffice to say, the campaign is going absolutely wonderfully so far and I'll post some more official numbers as they become available.
In lieu of a full rundown of backers due to these temporary reporting issues, I'd instead like to take a moment to highlight a couple supporters who have encouraged me and "I Thought It Would Be Zombies…" tirelessly, both emotionally and financially! There are many more folks to thank, but these two gentlemen stand out as it seems not a day goes by that I don't see a fresh donation from one of them. Seriously guys… slow down on sending me Steem! There's a long way to go yet!
---

---
@preparedwombat has donated a massive 41.518 Steem to date. Thank you so much. That kind of faith and confidence is pushing me to do more and better!
---

---
@cryplectibles is one of the most "OG" Steemians you can find, and a brethren in the #comics community since the start. With 20.298 Steem and 6.029 SBD donated to date his support of "I Thought It Would Be Zombies…" is unwavering. And I know you've got hungry cats to feed @cryplectibles, so thank you! (And I still need to ship out a package for you, it'll be in the mail by the end of the week, sorry for the delay!)
Both of these stand up Steemians deserve a follow if you aren't already, not because they're supporting me… but because they're a couple of the most genuine and entertaining folks on the blockchain. So check them out!
---
In other Fundition news, did you know that Fundition now accepts donations via PayPal? It's true! If you're not quite into the world of Steemand crypto currencies yet (which I highly encourage you to dive into!!!) you can still support "I Thought It Would Be Zombies…" direct from the official Fundition page using the method you're most comfortable with.
---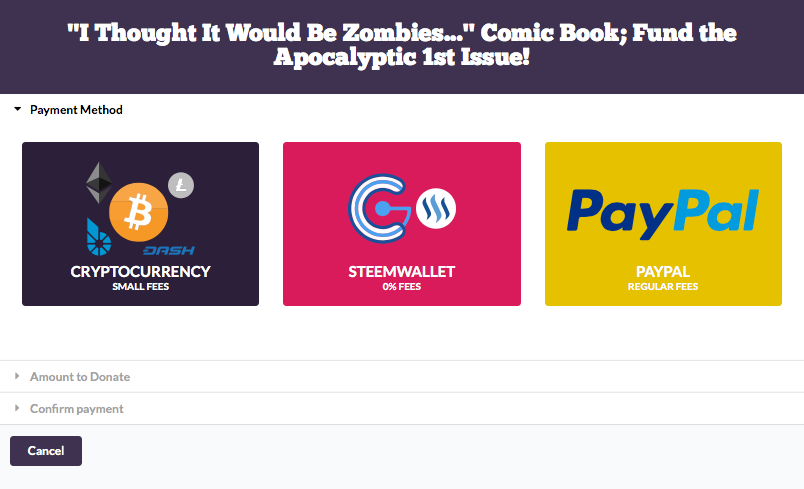 ---
A further announcement for current and future contributors, it's also come to my attention that Fundition going forward will be calculating $USD donation values at the time of donation, or in the case of voting values, at the time of post payouts, after which the amount will remain fixed. The project funding amounts therefore will not fluctuate with the variances in the price of Steem. I will be abiding by this calculation method for the determination of backer rewards. More than ever that makes Fundition'skiller application, funding by "liking", even more powerful. Be sure to power yourself up, so that you can support a world of great creators, projects, and charities sustainably, and well into the future!
If you stuck through all of that long and scattered read, you're a trooper… go get yourself a snack or something! Thank you for checking it out as there was a lot of stuff to cover. I'll do my best to dive into a lot of these facets in more detail, such as upcoming Fundition updates and testing out the Paypal integration myself, and report back to you! And of course, more previews of work in progress!
Until then, take care and keep prepping for the apocalypse!
-Bryan "the Imp" Imhoff
---